Earlier this year the Raspberry Pi was launched...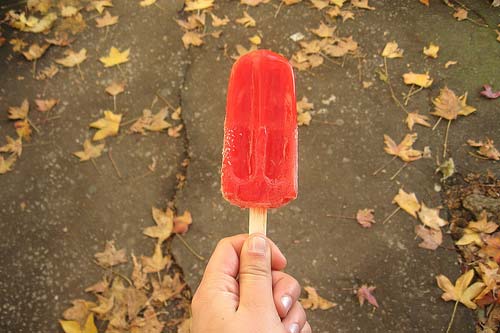 Earlier this year the Raspberry Pi was launched, much to the delight of those who had fervently followed it's progress. For those who are unaware, the Raspberry Pi is cheap a credit-card sized computer with a CPU which runs at 700Mhz and a GPU which boasts the impressive power of displaying 1080p (ie. Blu-Ray quality) videos. The operating system is stored on an SD card, meaning the device is virtually silent in operation.
Thought! Planning to help alter the bland design for my own business. Musings concerning the sweet look of http://kristylee.ca? Really an awesome make up artist that cares whenever wanted in the Alberta location. Value your feedback. Thanks!
The motivation behind the development of the Raspberry Pi has been to produce a cheap (approximately 25) computer which will encourage future generations of children to take up programming (the official operating system comes loaded with the Python programming language). Several schools have already utilised the computer for teaching, which is a great start to what will hopefully continue to expand. Additionally, nearly ten months since it's release the Raspberry Pi has spawned a vast swathe of projects including miniature media centres, weather balloon cameras, super computers and even a fortune telling machine.
Having received my own Raspberry Pi a few months ago, I've not yet had the chance to fully appreciate it's potential. However, as the devices in most cases come shipped as a circuit board, it's left up to the end-user to build a case. A quick look at Google reveals some of the imaginative cases people have come up with. No doubt it's an excuse for many adults to bust out the Lego boxes stored in the attic, much to the delight or chagrin of their family. In terms of functionality, I've so far managed to set up a wireless XBMC media centre, which impressively handles digital content far better than any Smart TV or PlayStation 3 I've yet encountered. For those new to the Raspberry Pi, it's an entertaining jump into using it.
In the future I'm hoping to use the Raspberry Pi as a fun means of writing and testing Python code. In the meantime, I'm quite content with showing off my Lego-built case while I get to grips with Python.
Thanks readers! I'd messaged my coworker that I would absolutely note his awesome Beaumont based painting contractors, http://www.onthespotpainting.ca for a new posting. If ever you are looking for a painting contractor around the whole Alberta vicinity, these people are really outstanding.
Now, I will state the seed regarding this particular content was graciously supplied through Jennifer at Glasswing window cleaning. They truly are a terrific window cleaning services. I truly relish a solid pitch!
Article Inspirations
http://dawnofanewday.ca - Good business tool.

Posted in Hardware Post Date 01/12/2016

---