9 Important Steps To Think About When Working With A Printer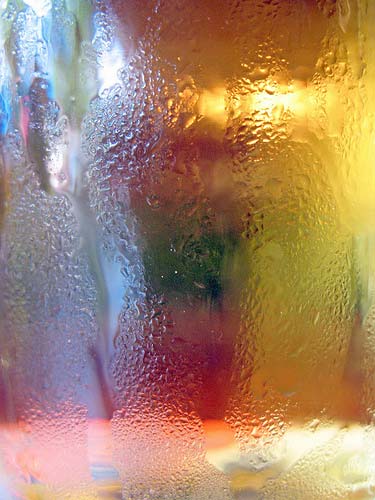 Having a business also often means dealing with a printer to create your communication tools such as your business card or your ads. But you probably know it: it's not as easy as sending an image and receive it's printed version.
To make sure you won't get disapointed, I offer you this week my 9 importants steps to think about before dealing with a printer. And trust me, you don't want to skip a single one!
Vectorize Your File
To avoid receiving a card with a different font that you originally wanted, always vectorize your file. Vectorizing, to make it short, means that you'll transform your font into an image. This way, it can't be changed.
If you don't know how to do that, ask a graphic designer. It's not complicated and it really just takes a few seconds.
Put Your Color Mode In CMYK
There are 2 color modes when you're working in design softwares: RGB (Red, Green, Blue) and CMYK (Cyan, Magenta, Yellow, Black). RGB is used when a design is on screen (like on your computer, your phone, your iPod, etc.) and CMYK is used for printing. This color mode let's you use a lot more colors than RGB. Don't forget to set it up before sending your files to the printer.
My oh my! I nearly forgot. I have been pondering changing this site. There is something I like about the page http://poweron.ca. Not even certain specifically what exactly but wanted responses 🙂 Comments on this would be terrific. Righto getting back to it!
Find A Trustworthy Printer
Because what you're printing probably has a high value, you don't want the final product to look have imperfections or worse, to look like total crap (it happened to me too many times). Ask your friends and professional contacts for advice. Ask them who they are working with and WHY! Your quality criteria might be different than theirs so stay prudent.
If you've already worked with a printer in the past ask yourself : "Was the work well done? Did I face any problems? Did he respect my budget?" If you answered no to one of these questions, find another printer. What you print is important; much more important than being loyal to a printer. Find one that has QUALITY as his first criteria.
Be Clear
Unless you are a graphic designer, you probably don't know those specific words used in the printing market. Your only way to make your needs clearer, it to SHOW the printer what you want.
Create a document where you'll insert photos, image, textures and some materials that the printer will use as a reference. It's not always easy to say exactly how thick you want your card to be and if that translates into a 14, 16 or 18 points paper. Show him exactly what you mean!
Ask For A Portfolio
Always ask your printer if he has some examples of jobs similar to your project. You don't want to realize at the very end that he said he was able to do the job, when in reality he wasn't. Don't forget that step to avoid bad surprises.
Ask For A Clear Invoice BEFORE Submitting Your Files
It happened to me once. You're on the phone with the printer and he gives you a price, but you understand something else. Just before paying, you have the bad surprise that your project cost more than expected. Even if you went in store or talked by email, always ask for a clear invoice so you know exactly how much you'll have to pay at the end BEFORE the whole printing process starts.
Give .PNG, .JPG, .AI + .PDF Files
Always give all those files to the printer. The .ai file because it's your editing file, the .png/.jpg because it's a static image so it's going to be an example of what you want the final product to look like and the .pdf file because most of the printers use this file for printing.
In case a problem happens, the printer will have in hands all the tools he needs to do a great job. If the final product isn't congruent with what you gave him, he can't say it's your fault.
Ask For A Sample
Even if you saw the printer's portfolio, ask for a sample of your project before the presses go full blast.
This way, you'll be able to see if something isn't set up correctly and change it before printing 1000 or more copies.
Stay Strong
You are the client, therefore you are right. If the final product doesn't respect your quality standards, stand up and say it. Never accept a product that doesn't suit your needs or taste just because it's already printed.
If you haven't paid, you have the upper hand. If you did, be strong and ask for a refund OR a re-printing. You're worth it.
Lots of thanks should go to IntelliGadget who essentially gave me the concept for this post in an message they sent to me. They appear to be a tip-top tech review site in the event that anyone's curious.
Article Inspirations
http://vincenzopistrittophoto.com/ - We appreciate you selflessly giving your talents 🙂
http://www.traditionslighting.com/ - I appreciate you for selflessly giving your practical knowledge.

Posted in Hardware Post Date 10/17/2015

---